Temporary Google Ads stop.
Currently we have a temporary stop with the Google Ads project.
Please fill in the form below if you would like to get informed as soon we are going to start the Google Ads project again.
2020 and 2021 brought a lot of people together through LOAS™.  We came together for the same reason: to grow our ASEA™ businesses in the online space.  Like many of you, we knew there needed to be a system like LOAS™ in place.  A system where people could plug and play and learn to develop their skills and grow, not only as entrepreneurs but also emotionally, academically, and spiritually.
As you all know, we are NOT a lead-generating company.  
We developed and designed our system to place the responsibility for generating leads on you, the entrepreneur. You could do this by placing paid ads on platforms such as Facebook, Google, Youtube, Tik Tok, and Instagram, or by focusing on creating organic (free) traffic to your LOAS™ funnel(s).  Eyes on your funnel are your responsibility as a Legionnaire of LOAS™.
When you generate leads through paid ads or organically through your efforts on Social Media, our system will nurture them, following up with email sequences and SMS until they convert.  We have done the hard part for you. However, we became acutely aware many of our members were having a difficult time understanding how to generate leads.
Before we get into all the details, we want to make this perfectly clear… again:
We are
NOT
A Lead Generation Company
Lead generation was NEVER our intention. What WAS our intention was to create an environment where we could teach best practices and give our members the right guidance on how to do promote themselves and their businesses online among other things.
Our Goal will continue to be to take things to the next level … and we have.
Google Ads are ads that show up in Google when people search for certain keywords. We initially tested with a small group of people for 6 months to get our Google strategy down to a T. Then we continued with a larger group of people.  It has proven to work.
The company we have hired is a highly reputable team who have been in business for over 10 years, and have shown us how capable they are of taking our business to the next level.
We have now decided to make the Google Lead Gen a part of LOAS.
We are going to make it possible to run a collaborative Google Campaign. This means a campaign that comprises multiple LOAS™ members, thereby enabling you to collectively generate a MASSIVE impact in the online marketplace.
Instead of running singular $500 campaigns, which some of you have done on Facebook (which limited the quality of leads), we can run BIG campaigns with a monthly budget of $20,000 or more.  This will improve the quality of the leads and give us an opportunity to achieve the highest rankings in Google.
We want to make this as economically feasible for as many of our members as possible.  So we are keeping the advertising dollars per member very low—it will be only $125 per month per rotation spot. This means you could purchase more rotation spots in order to receive more leads. Doing it this way ensures are accommodate the smaller budgets as well as the higher budgets.
DISCLAIMER: PLEASE UNDERSTAND THIS IS NOT A GUARANTEE THAT YOU WILL GET ASSOCIATES. There is no company in the world that is able to guarantee this.
We will run this program indefinitely. Every participant can choose to opt-in and out of the program monthly.
LOAS™️'s has not only developed an outstanding relationship with our Advertising Agency, but we have also teamed up with ASEA's beloved JeanieGo!
This means all of your leads, in addition to our existing nurturing system, are sent to your JeanieGo! This is unique and incredibly powerful!
If you are new to ASEA, you will learn all about JeanieGo in the membership area!
We are excited about the limitless possibilities this offers for our membership. Below you will find a form that you can fill in if you want to participate in this program.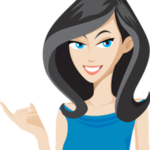 Step 1: Sign up for
Jeanie GO PRO
Subscription Below:
The Google ads project requires an Active Jeanie GO PRO Subscription to hook you up to the system, receive your notifications and send out SMS's on your behalf. 
*  Insert your ASEA Associate ID to proceed. 
Step 2: Fill In
The Form and Pay
Below:
Google Ads form
"*" indicates required fields